This month on our blog, we want to highlight our Project Superintendent, Tim Johnson.  Tim started his career in 1979 working as a laborer for John G. Miller Construction (a precursor to Cardinal Construction – for more about our company history, click here).  For the Johnsons, construction was a family business as Lorraine Johnson, Tim's father, also worked for the company.  As a young carpenter, Tim was able to quickly learn construction skills from his father and other experienced team members.  He eventually was promoted to Assistant Superintendent, and finally Project Superintendent.
Now, Tim's valuable construction knowledge and vast experience makes him one of Cardinal Construction's most important resources.  As a Project Superintendent, Tim controls the day-to-day operations of the job site.  He works alongside the Project Manager to maintain the schedule and monitor labor and material costs. Tim's nearly 40 years in the construction industry gives him the skills and knowledge to conscientiously oversee his projects and find solutions to problems quickly as they arise.  He is able to pass this knowledge along to those that work with him and helps to continue building a strong Cardinal team.
Company CEO, Jon Mixdorf, has worked with Tim for many years.  He emphasized that Tim's organization and experience makes him a valuable resource not just for Cardinal, but for the clients that he works closely with.  "Tim works well with subcontractors and owners alike, and is really devoted to Cardinal," Jon stated.
Projects that Tim has overseen as a superintendent include: Solon High School, North Linn High School, The W at Wartburg College, and Western Home Restorative Suites.  Tim is currently serving as the Project Superintendent in Decorah at the Aase Haugen Nabotunet Senior Patio Homes.
For more information about Tim Johnson or other Cardinal team members, head on over to "Our Team" page.
Cardinal Construction is a general construction and construction management company based in Waterloo, IA.  We serve clients across Iowa in the senior living, education, commercial, industrial, and healthcare sectors.  For more information, or to talk to one of our construction specialists about your project, please click here.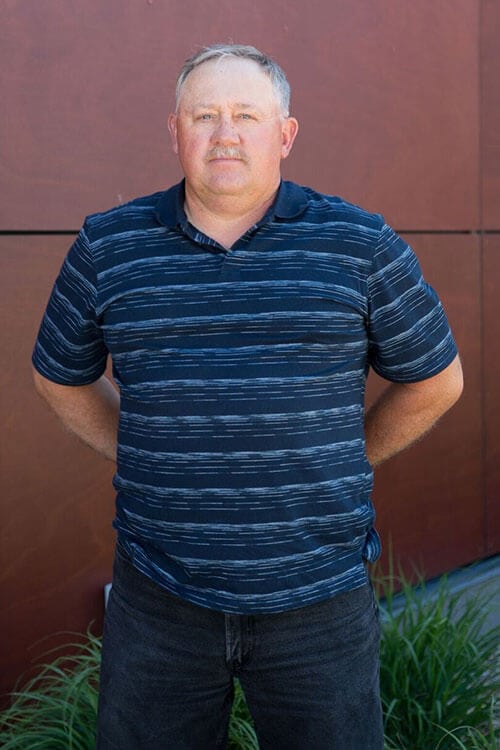 Tim Johnson
Project Superintendent