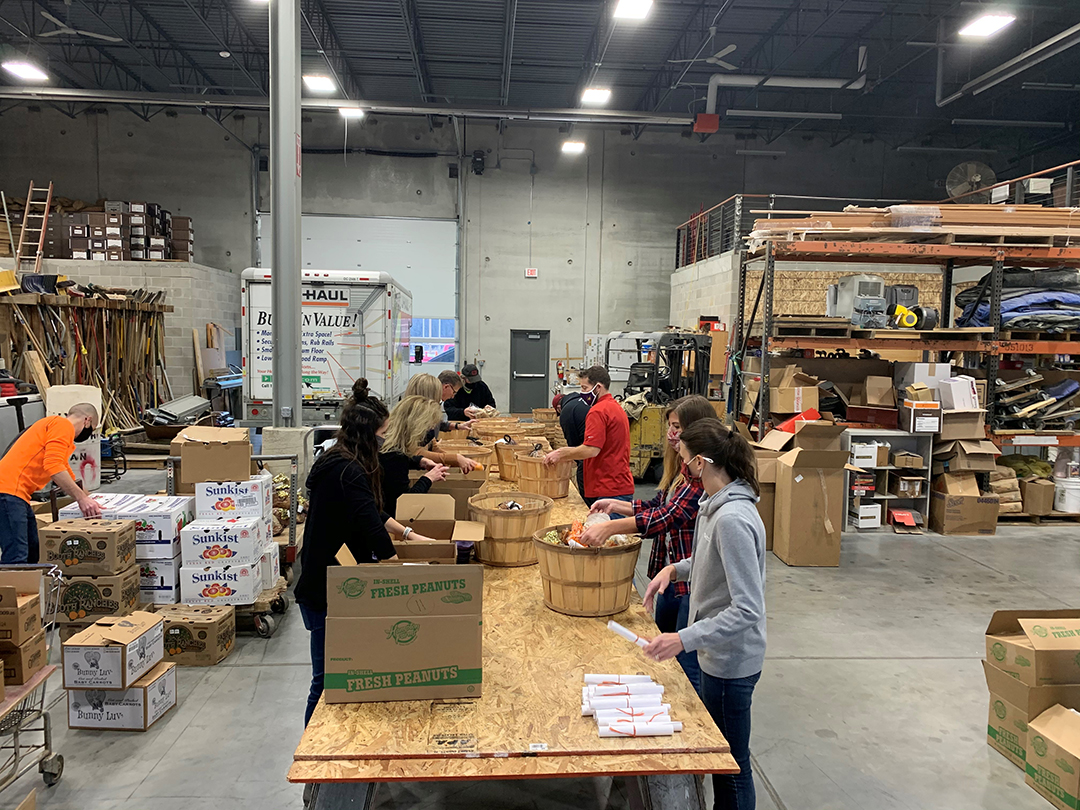 This year marks Cardinal Construction's 125th anniversary. While COVID-19 has caused us to alter many of our plans, we still have so much to celebrate this holiday season. November 7th marked one year in our new building on Martin Road; a building designed and built by and for the Cardinal Construction team. And for the first time in many years, we have gone more than a full year without any recordable injuries!
For 66 years, Cardinal Construction has celebrated the holiday season together with a Basket Day event. Prior to 1954, John G. Miller Sr. gave all employees a $25.00 Christmas bonus to help cover Christmas expenses. It was determined, however, that much of the bonus money was being spent at local drinking establishments and never made it home
to families as intended. John Miller Jr. sought to remedy that by instead giving employees bushel baskets filled with everything necessary to prepare a nice Holiday dinner.
The first year they made 170 baskets, 150 of which went to employees and 20 to business associates. Shortly thereafter, the business associate baskets went to United Way instead, a testament to our organization's long history of charitable giving.
The first baskets contained a turkey, 5 pounds of potatoes, apples, oranges, grapefruits, carrots and a Wonder Bread Fruit Cake. Although a few small modifications have been made, today's baskets look very similar to those first given so many years ago. This year's bushel baskets each contain: a ham, potatoes, carrots, oranges, apples, grapefruits, peanuts, popcorn and caramels.
We look forward with optimism to the year ahead, and express our sincere thanks to each and every one member of the Cardinal team for his or her role in making
Cardinal Construction a company we can all be proud to be a part of. On behalf of all of us, we wish you a very merry and joy-filled holiday season and a prosperous 2021.