At Cardinal Construction, we think the greatest value we can bring to our clients is a strong team, comprised of individuals that work well to effectively manage the building process. From pre-construction planning through ribbon cutting and beyond, we want the building process to be fun and engaging for all involved.
With that in mind, we've been highly strategic in crafting the team we have in place today. Our company culture is defined by a belief that all team members are important to our process and our projects. We have high standards for quality, service and integrity, and enjoy working with Clients and design partners that share our values.
Over the course of the next several months, we'll be introducing readers to the unique people that make up the Cardinal Construction team. It's our hope that you'll find connection as you learn more about who we are, and what makes our people tick.
Team Member Spotlight: Rachel Breuer
Rachel Breuer joined Cardinal as a Project Manager, after working several years for a large construction management company. She became an employee-owner in 2017. Since joining Cardinal, Rachel has played an active role in helping to define our internal processes for project management. She is incredibly organized which translates to well-run projects with clearly defined expectations for all stakeholders. She is not afraid to challenge tradition or ask tough questions, particularly when she feels strongly there's a better way to accomplish a goal or complete a task.
Rachel has worked on a variety of projects from the construction of Grand Crossing Lofts in downtown Waterloo, to an expedited dormitory renovation on the campus of Wartburg College. Currently she is responsible for an addition to Pathways Behavioral Services, and Hawkeye Community College's Adult Learning Center, both located in Waterloo, Iowa.
Dan Channer is a Principal and Senior Architect with ISG and is the Principal-in-Charge for the Adult Learning Center. Dan shares that "Rachel is very knowledgeable about construction and how to work with people to give the clients the best possible project." At the same time, "She is also very capable of working with sub-contractors to hold them accountable to high work standards."
For more information on Rachel and the rest of the Cardinal team, head on over to "Our Team" page.
Cardinal Construction is a general construction and construction management company based in Waterloo, IA. We serve clients across Iowa in the senior living, education, commercial, industrial, and healthcare sectors. For more information, or to talk to one of our construction specialists about your next project please click here.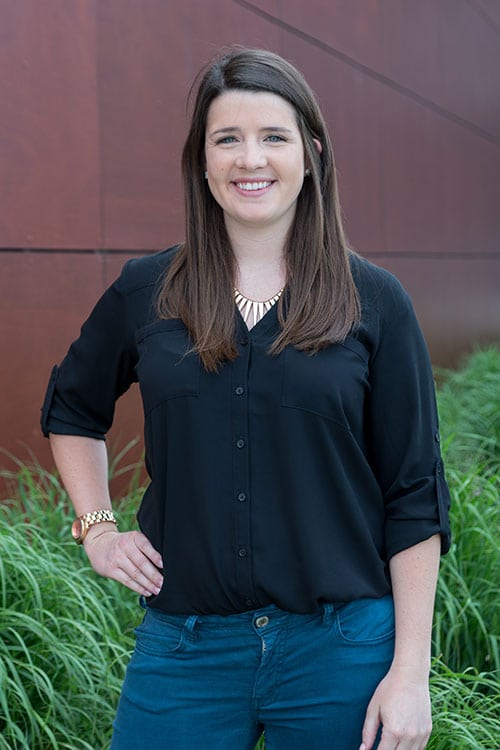 Rachel Breuer
Project Manager