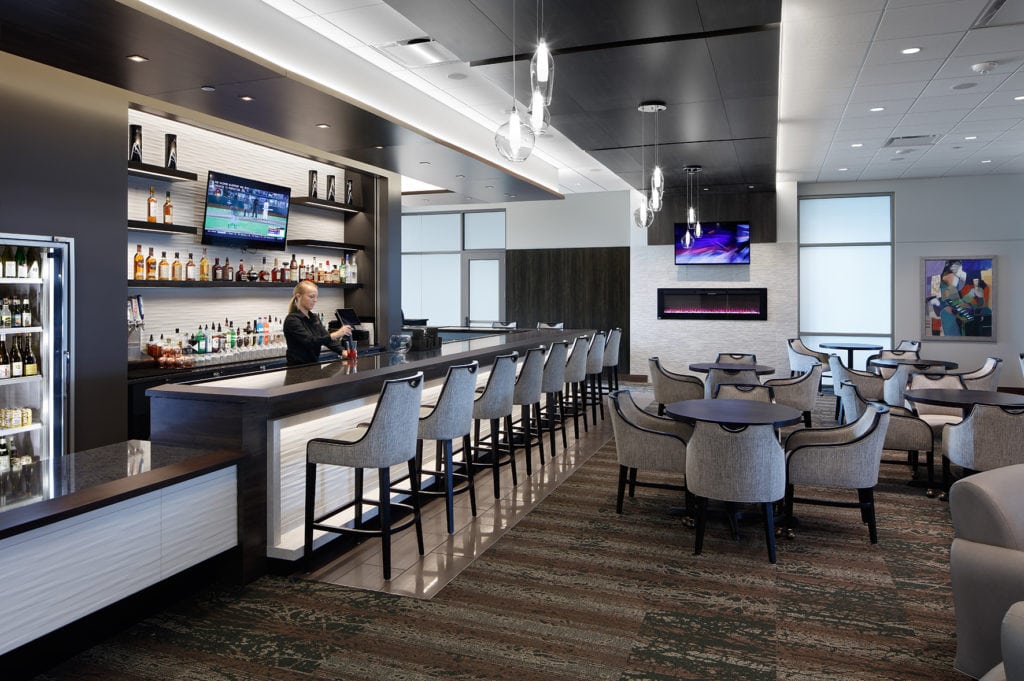 Jorgensen Plaza
Western Home Communities
The Jorgensen Plaza for Well-Being serves as a model for the future of senior living. Completed in the spring of 2018, Jorgensen Plaza provides space for the services and amenities desired by today's unique senior population.
Amenities include three on-site restaurants featuring their own distinct menus. Table 1912 is an up-scale dining experience, named for the year in which Western Home Communities first opened in Cedar Falls, Iowa. Gilmore's Pub offers a full-service bar, alongside a menu of pub fare; and Caraway Cafe is a fast-casual restaurant serving hot and cold beverages and a selection of pastries and sandwiches.
Also located within Jorgensen Plaza is Iris – an Aveda Salonspa where residents and community members alike can book everything from hair appointments to pedicures and massages. The Grosse Aquatic and Wellness Center, open to staff and residents, provides a state-of-the-art wellness center with classrooms, a walking/jogging track, and specialized weight and cardio machines. A large lap pool with resistance rounds out the wellness component.
With space to seat up to 400 people, the Diamond Event Center is a large conference venue that can be sub-divided into three separate spaces. The Event Center is utilized often by community members, and also serves as an ideal location to host Western Home functions and weekly church services. A welcoming central lobby provides comfortable seating for casual conversation, or for visitors waiting to meet with members of the Western Home staff. Staff offices are located on the second floor of Jorgensen Plaza.
Cardinal Construction served as the Construction Manager for this exciting project. Built as part of a larger three-phase project, it was critical that Jorgensen Plaza was complete within scheduling parameters. Located between Prairie Wind Independent Living and Deery Restorative Suites, Jorgensen Plaza houses centralized services for this large expansion to Western Home Communities' growing south Cedar Falls campus.