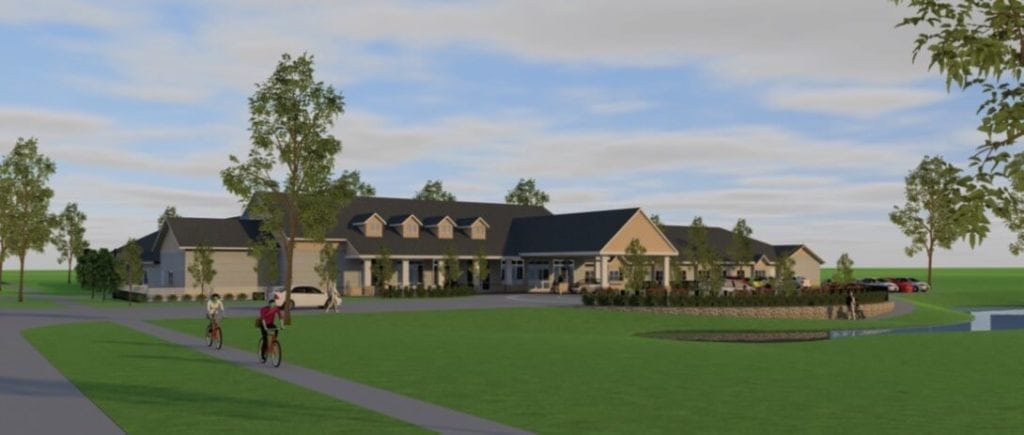 Willow Winds Assisted Living
Larson Properties II, LLC
Located in Denver, Iowa, Willow Winds is comprised of one and two-bedroom assisted living resident rooms. Resident rooms are house on the north and south ends of the building, with common spaces in the center.
Common spaces include a living and dining room, private dining room and beauty spa. Staff offices are also housed in the center of the building for efficiency, and security of residents. The building's exterior is designed to blend in with the nearby residential neighborhood.
Cardinal Construction served as the negotiated general contractor and self-performed all finish carpentry.