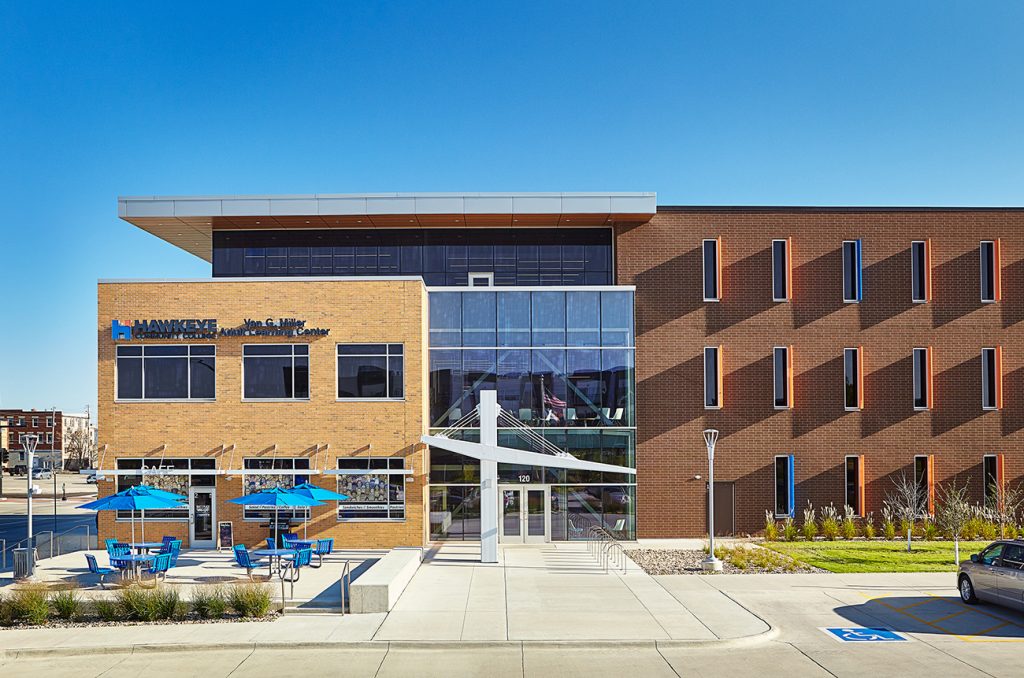 Hawkeye Community College Adult Learning Center
Hawkeye Community College
Hawkeye Community College's Van G. Miller Adult Learning Center serves approximately 4,000 students from the Cedar Valley community. The three-story, 45,000 square foot building houses expanded programs and services, previously offered at two separate College buildings.The facility houses a coffee shop, secure childcare facility (with playground outdoors), community meeting space and art gallery, a rooftop terrace, and a small clinic office. Classroom and laboratory spaces, and proctored testing centers are  located throughout the building as well.
Designed to resemble a Hawk's wing, the College's mascot, the exterior is comprised of metal panels in varying color, brick and glass. Blue and orange sun shade panels on the west side of the building provide protection from possible glare.
Cardinal is serving as the Construction Manager for this exciting project, and ISG Group is the architect.