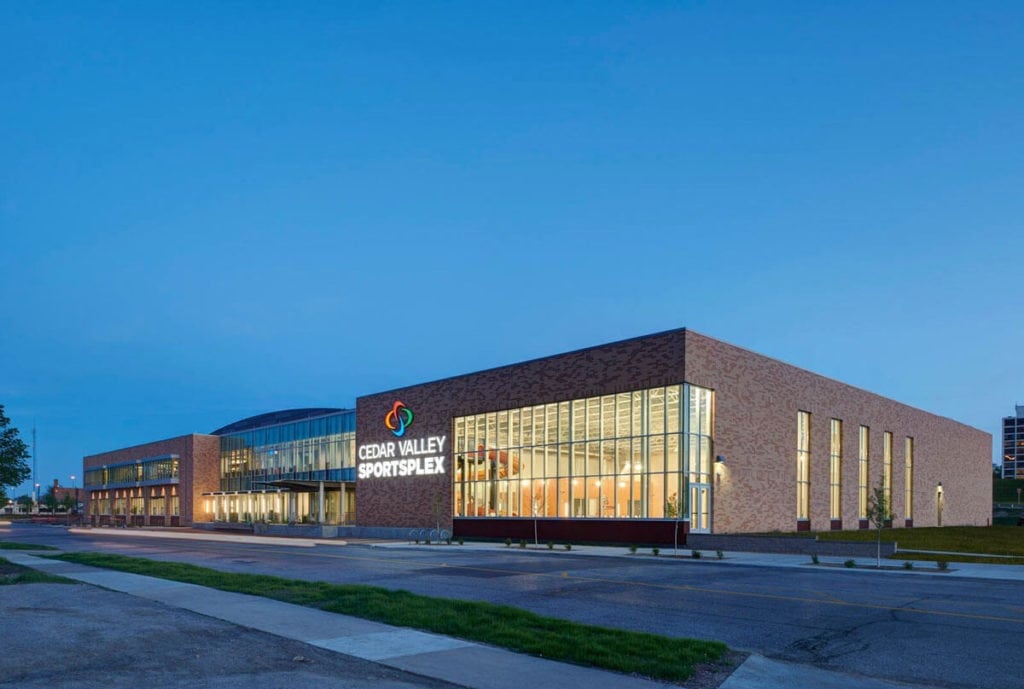 Cedar Valley SportsPlex
Waterloo Development Corporation
The Cedar Valley SportsPlex is a multi-use recreational facility located in downtown Waterloo, Iowa. Playing host to numerous sports team practices, fitness classes, and weekend tournaments, the SportsPlex is a tremendous asset to the Cedar Valley community. The facility features several unique spaces to serve a variety of needs. They include:
Lap swimming pool with lazy river and water slide
Artificial turf multipurpose field
Maple floored basketball and volleyball courts with spectator seating
Elevated running/ walking track
Free weights and cardio equipment room
Fitness classrooms
The Sportsplex also houses the recreation services offices for the City of Waterloo's Leisure Services department.