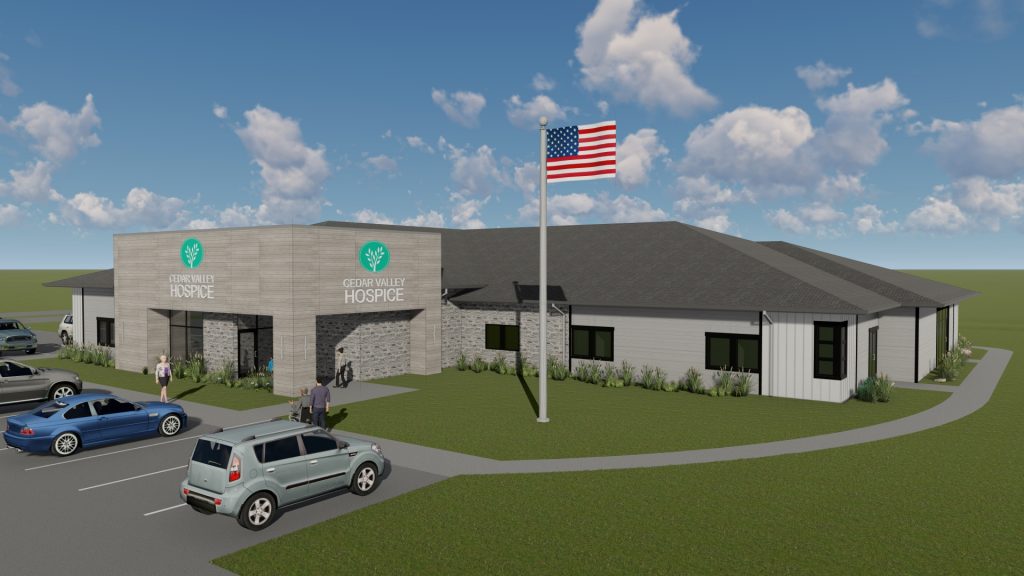 Administration Building
Cedar Valley Hospice
Cardinal Construction began working with Cedar Valley Hospice in late 2019 to develop plans for a new building to house their administrative offices. As a design-build project, it was important early on to establish a shared set of goals and expectations for both the design and construction process,  and the finished product.
Initially we met face-to-face on a regular basis to review and update plans based on Owner input, and when required; virtually to maintain the overall project schedule. Cardinal's primary role in pre-construction  was project administration. We also provided regular cost opinions and constructability review. Construction is scheduled to begin in early August 2020, with completion in May 2021.
When complete, the building will house administrative offices, Cedar Aids Support System (C.A.S.S.) and grief support, clinical office space, and training and support spaces. Featuring a combination of both traditional and open office environments, and was designed to meet the current and future needs of the organization. Finishes are modern, yet warm, and reflect the organization's distinct branding.